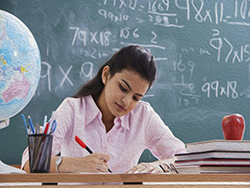 putting Theory into Practice – planning for Science & Maths Teachers
Course Description:
The course is primarily designed for teachers who:
have successfully completed CTS-STEM Part 1
are familiar with student-centred approaches and attitudes
are aware of the challenges facing the present-day generation and of the ever-changing trends in technology
are in tune with the changes the future might bring to the world of professional educators.
The course is also highly useful for teachers who have not completed the above mentioned course but who are, however, ready to face the challenges of preparing their students to live up to the requirements of their future career and who are prepared to think forward to ensure that their students will not be left behind by the rapidly changing world of the 21st century.
a 10-day in-service course for a class of 16 participants
Aims:
to help participants become more aware of planning issues
to link the principles of the STEM course to their preparation for the academic year
to prepare and share a large part of their curriculum design work.
During the 10 days there will be a progression from trainer-led tasks to project-like sessions when participants make lesson plans for the year in groups, present their ideas and deliver small sections of their plans. Also, there will be a move from whole group sessions to working in groups based on school subjects and later even these will be broken up into pairs/threes to allow participants to work with course books which are really relevant for them.
Requirements for a Certificate: 
Minimum attendance requirement is 75% of course events.
active participation
a paper-based portfolio with the individual participant's notes, completed handouts, drafts, feedbacks of peer-observations and peer-presentations, and short essays on relevant issues
an e-portfolio including 2-4 lesson plans and an extract of the participants' own annual teaching plan incorporating 3-4 months and encompassing the participants' notes based on peer and trainer feedbacks.